2024 PRIX GALIEN INDIA FORUM & AWARDS CEREMONY
Hotel Taj Mahal, NEW DELHI, March 3rd 2024 – 
Nominations are now open!
The life science industry's preeminent accolade for research and innovation to benefit the human condition comes to India!
Join us for the First edition of the Prix Galien India Awards presented by the Gujar Mal Modi Science Foundation (President: Satish Kumar Modi), this coming March 3rd at the Taj Mahal Hotel – New Delhi.
Prix Galien India presented by the Gujar Mal Modi Science Foundation

(President: Satish Kumar Modi)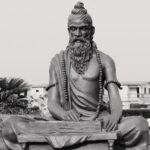 LAs early as the sixth century BC, Sushruta, recognized as the "father of surgery" in ancient India, introduced pioneering operations and healing techniques. He authored Sushruta-samhita, the first important treatise on surgery in the country providing a crucial source of information on matters of surgery, toxicology, pharmacology and pediatrics.
With its long and rich history, the India of today has the academic and scientific infrastructure, the R&D and technology transfer frameworks, the entrepreneurship and the funding to predict double digit growth rates in our current decade. It is no wonder that the world is looking at India with anticipation for new breakthroughs in health.Prix Galien salutes the nation that has forged a formidable growth strategy in the life science sector since 1970, the year Prix Galien was founded, to become the "World's Pharmacy" as it is often referred to today. India's thriving life science sector represents the highest number of FDA approved production facilities outside the US and the country only continues to grow.
The Prix Galien India will be fundamental in:
Recognizing and promoting excellence and through recognition, while enhancing and encouraging a cycle of scientific research excellence and innovation.
Fostering a culture of innovation which values creative thinking, risk taking and the development of solutions that address societal challenges and contribute to economic growth.
Showcasing India's scientific excellence and potential on the international stage.
We look forward to inducting India's distinguished innovators to the Galien Foundation Hall of Fame in 2024. The winners will join an illustrious list of  innovations benefitting human health since the prize's inception in France in 1970. It is with pride that the Galien Foundation chronicles and honors the winning teams and encourages individuals having working on breakthrough products, devices and solution to become Foundation members and thus perpetuate the importance of their innovation to the advancement of human health.